Programmatic Platform
Reach always-connected consumers when and where it matters with our complete programmatic buying platform.
With the Innity Programmatic Platform, marketers can:
Create custom audiences with pinpoint accuracy
Expand audiences instantly with precision at scale
Understand audience behavior with granular insights
Improve transparency in programmatic advertising with ads.txt
Unify the Programmatic Ecosystem
Innity's integrations with Ad Servers, Execution Partners, Data Management Providers, and more, ensure log level data inclusive of delivery, performance and audience data can be tracked, aggregated and measured seamlessly for campaign management and reconciliation.
Wide range of Partners
There is an ever-growing number of vendors and partners, and not enough time or resources to master them all. How do you know which ones to use? Innity is integrated with a diverse group of the most in-demand partners; DSPs, SSPs, Exchanges, Ad Servers, Research Providers, Verification Solutions and more, allowing media buyers to create well-rounded campaigns across different screens, and formats, all from a single Innity seat.
Unified Data and Analytics
There are too many fragmented solutions that do not work together or share insights. Innity creates lines of communication between all of your ad tech stack partners so that information can be shared easily across your organization and exchanged across platforms.
Improve transparency with ads.txt
Ads.txt is an initiative from the Interactive Advertising Bureau Tech Lab (IAB) to promote and improve transparency in programmatic advertising. It's an easy way for publishers to clearly indicate to buyers who is authorized to sell their inventory. We at Innity support the ads.txt initiative 100%.
Ways to Work with Innity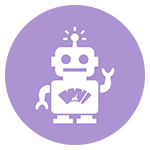 Buy Programmatic, Engage Creatively
Buy programmatic inventories that are brand safe and visible, and target users with our proprietary data segments. Don't stop there. Take it further by engaging your audience with our high-impact ads, yes, all programmatically.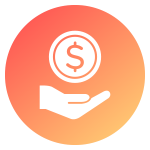 Sell Programmatically
Choosing an SSP, executing the integrations with PMPs and PMDs, and managing the operations can be daunting - let us handle these, and more, for you.
SSP - maximize value of inventory
PMP
Header Bidding Plugin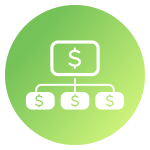 Assign
Our team of experienced traders, will leave no stone unturned in the interest of the campaign performance. We will use a mix of the best in class buy-side technologies, audience, contextual and location data to reach the right audience. We will leverage on various types of targeting to optimize delivery and maximize performance. We got you covered.