Careers
We are a bunch of people passionate about changing the face of online advertising - and we're always on the lookout for good people of all levels to join us in our quest.
If you live and breathe digital media, have an undying desire to grow professionally and personally, we'd like to talk to you.

Be someone who can be depended upon.

Be adventurous, open minded and overflowing with creativity.

Be enthusiastic, and revel in what we do.

What we do, we do it best.

Attitude determines your altitude.

Be proactive in open communication and discussions.

Build a positive team and family spirit.
Charity Giving at IQ70Plus
8 December, 2017
Giving back to one of the non-profit welfare organisations in Malaysia - IQ70Plus, in hopes to support them in taking care of the mentally challenged individuals.
A Merry Little Christmas
22 December, 2017
Every year, we'll always have gift exchanging sessions where we became Santa Clauses for the day, celebrating the joy of Christmas!
Innity Paintball @Xtion
25 October, 2017
Everyone got their fair share of "battle scars" from this war, but to us, no pain no gain!
Hari Raya Townhall
7 July, 2017
A townhall gathering along with some of the Innitians from other regions, celebrating Hari Raya together!
Innity Rocks Seoul, Korea
16 January, 2017
After a year of long, hard work, we had our annual company trip in Korea!

We made our own bibimbap, toured the Gyeongbokgung palace while wearing our hanboks. We even had our very first 'Innity's Got Talent' during our annual dinner!
Magical Forest Charity Run
29 May, 2016
Our very first time hosting such a huge event under our Corporate Social Responsibility (CSR) initiative, focusing on the environment aspect.

Proceeds from the Run was given to the Forest Research Institute Malaysia (FRIM) to support their reforestation efforts.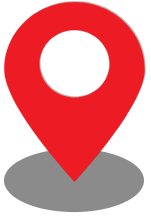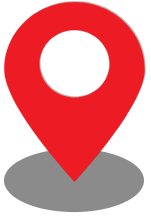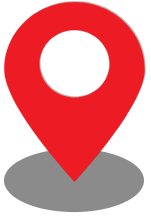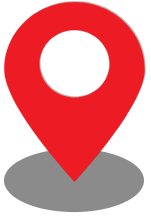 Philippines
4 Job Vacancies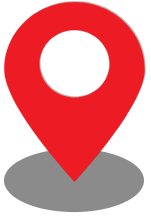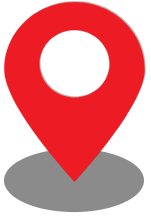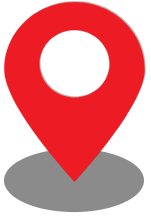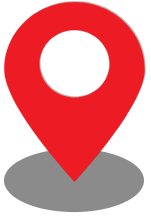 Hong Kong
2 Job Vacancies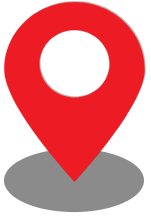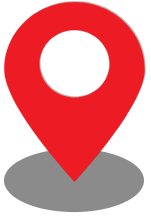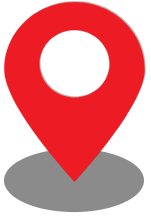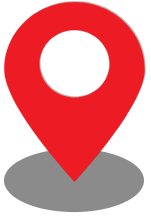 We're Hiring!
Your application should include:
01
Your CV – highlighting your passion and how your skills and expertise would contribute to our company
02
Some proof of your awesomeness, of course.
* If you would like to apply for an internship, drop us an email at jobs@innity.com and include the dates you are available.
Internship Placement
Overall Job Function
We are looking for an intern specializing in Business Admin or Data Analyst to do their Industrial Attachment as part of their University requirement. The desired intern need to have the following skills (don't worry, we will train you): 1. Well versed in MS Excel (e.g. formulas, charts, pivot table, etc) 2. Loves dong analysis work and looking for some logic in numbers 3. Able to translate these findings into Presentation slides using MS Powerpoint
Primary Responsibilities:
Specification and Requirement (Eligibility):
A university undergraduate currently pursuing a Degree/Diploma
A local Malaysian with valid NRIC
PHP Developer
Overall Job Function
You will be responsible for all aspects of system and software architecture, feature design and implementation. You'll be involved in driving large product changes, address challenging technical issues and developing strong partnerships with different people and cultures across the company and region.
Primary Responsibilities:
Write well designed, testable, efficient code by using best software development practices.
Create website layout/user interface by using standard HTML/CSS practices.
Integrate data from various back-end services and databases.
Gather and refine specifications and requirements based on technical needs.
Create and maintain software documentation.
Be responsibile for maintaining, expanding, and scaling our site.
Stay plugged into emerging technologies/industry trends and apply them into operations and activities.
Cooperate with web designers to match visual design intent.
Specification and Requirement (Eligibility):
At least 2 years professional or academic experience in developing web application. Required experience: Linux, PHP, MySQL, Javascript HTML5, REST APIs.
Knowledge and/or experience with Python, Machine Learning, NLP, NodeJS, MongoDB, AWS, highly scalable systems is considered a plus.
Familiarity with MVC framework such as Laravel or Zend is a major plus.
Knowledge in digital advertising is an advantage.
Highly motivated in new technology, innovative, proactive and keen to learn and excel.
Strong logic skills and like challenges.
Possess a good command of English, is analytical and excellent problem solving skills and able to work independently with minimum supervision.
Pleasant disposition, possess a positive work attitude with good interpersonal skills.
Ability to work well in a team environment.
Creative Designer
Overall Job Function
Shall be responsible for creating design solutions that have a high visual impact for a variety of projects in clear, imaginative ways. You will be required to work closely with members of the Product Development teams to understand the client needs before making design decisions. Strives to consistently enhance the company competitive position in the marketplace.
Primary Responsibilities:
Develop creative ideas & concepts to support various marketing & promotional campaigns.
Create visual assets for all digital channels & social media through style guide and optimized graphics for each format.
Required to come up with web page layout and determining technical requirements. Support and design new user interface that is easy for users to understand and navigate.
Able to conceptualize, visualize and execute web design projects diligently and in a timely manner.
Design emails, banners, category page content and site promotions that support business objectives.
Offering input to creative meetings and sharing ideas. Love to contribute ideas and design work to the overall briefs.
Stays up to date of best practices.
Keeping up to date with social media and technology is essential.
Timeline management skill is important is this role.
The role of this individual is subject to change based on the continued development of the department and business needs.
Specification and Requirement (Eligibility):
Candidate must possess at least Bachelor's Degree/Post Graduate Diploma/Professional Degree in Graphic Design/Advertising/Web Design/Creative Multimedia or anything of its equivalent.
Required Skill(s): Adobe Photoshop, Adobe Illustrator.
Additional Skill(s): Basic understanding of UX, HTML, CSS and grids will be added advantages.
Required language(s): English, Bahasa Malaysia & Chinese Speaking.
Preferably with 1 year(s) of working experience in the related field but fresh graduates with good skill are encouraged to apply.
Able to commit work efficiently and meet tight dateline.
Demonstrate strong software skills and always keep emerging technologies in new Media.
A good and fun team player and love team work.